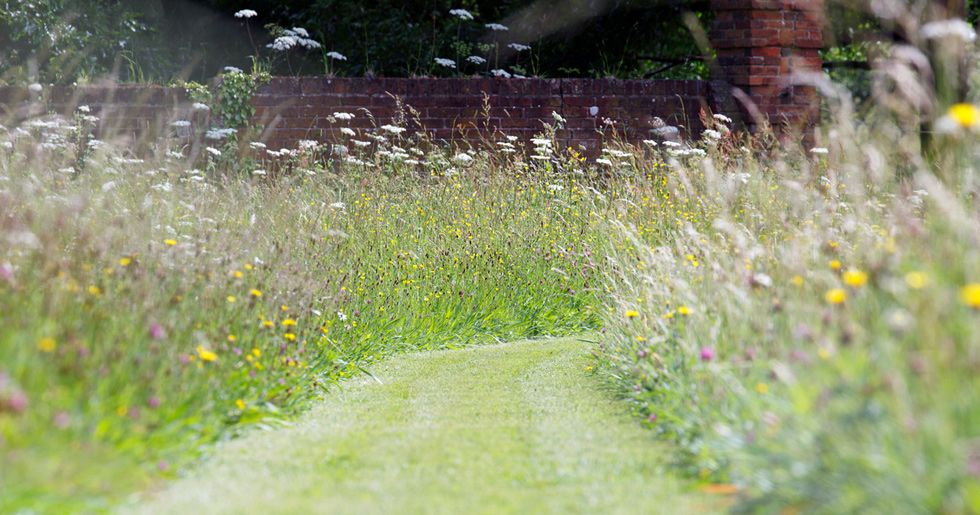 This year, Hammersmith and Fulham Council is taking part in Plantlife's "No Mow May" initiative. The initiative encourages participants to lock away their mowers for the entirety of May to allow lawn plant species (e.g. daisies, clovers) to flower. Plantlife scientists have shown that arresting mowing for just these four weeks can increase nectar production for pollinators tenfold. The Council will be participating in the initiative on a trial basis in all of its parks and open spaces (including your own), with the exception of sports pitches. Contractors will conduct a catch up cut in June.
LBHF are participating in this trial for three main reasons:
Relaxed mowing regimes, especially in the Spring growing season, benefit biodiversity. They are trialling this approach as one of the Council's actions to restore ecology in the Borough;
A number of Friends groups (including WPGF) have voiced concerns about the significant impacts of the increased footfall over the past year; this will hopefully go some way to allowing our parks to recover;
The initiative leads in to the Plantlife citizen science campaign Every Flower Counts, which provides a good opportunity to engage residents on ecology.
Plantlife is a British conservation charity working nationally and internationally to save threatened wild flowers, plants and fungi . They own nearly 4,500 acres of nature reserve across England, Scotland and Wales and have 11,000 members and supporters. You can read more about Plantlife here