About us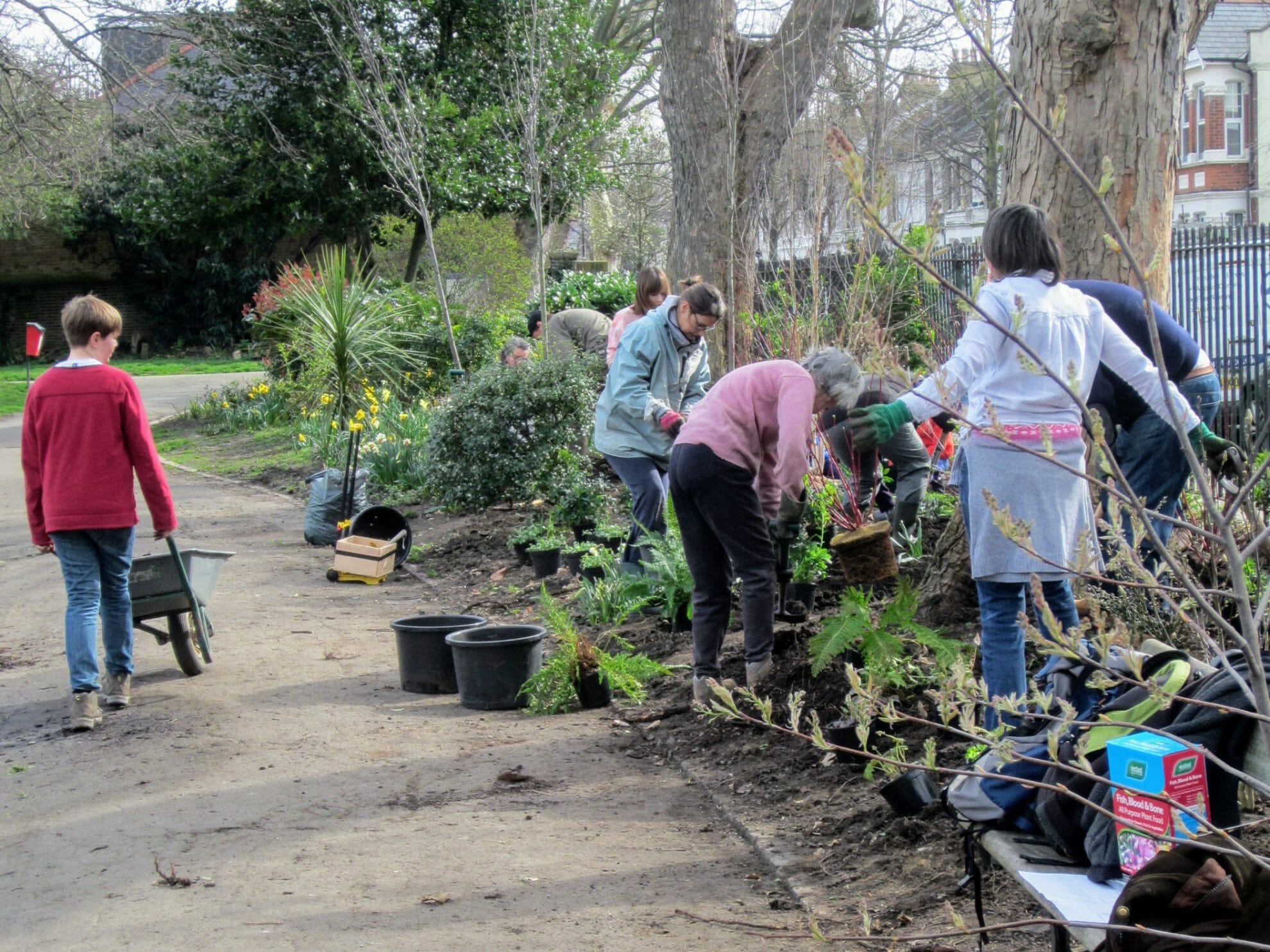 Wendell Park Gardening Friends (WPGF) was formed in August 2017 in conjunction with the London Borough of Hammersmith and Fulham, as an independent local voluntary group, with the purpose of improving and diversifying the planting for the enjoyment of all, in our much loved community asset, Wendell Park.
In the last quarter of 2017, we ran a successful SpaceHive crowdfunding campaign to raise funds to replant the south border of the park. The London Borough of Hammersmith and Fulham (LBHF), the Esmée Fairbairn Foundation, Growing a Greener Britain and a large number of individual sponsors in the local community contributed generously to get us up and running.
In the space of less than two years, WPGF volunteers have succeeded in transforming a significant part of the park from a slightly unloved and neglected condition into beautiful, herbaceous borders supporting a broad diversity of flora and insect life. These efforts have been recognised by LBHF who, in June 2019 awarded the Friends a Civic Honour for our work to improve the environment in the borough.
WPGF aims to be the principle forum for representing the views of ALL users of the park, particularly in respect of its restoration and regeneration, and for promoting more effective beneficial usage of the park to the wider community.  Anyone can become a Member of WPGF by paying a one-off lifetime subscription fee of £5 only – however larger donations are also very welcome.  membership fees can be paid in cash, by cheque or via the PayPal link on the Membership page,
SaveSaveSaveSaveSaveSaveSaveSave
SaveSaveSaveSaveSaveSave