Our Picnic Project has begun! Over two Saturday sessions, a great group of families and local residents have turned up to get stuck in. The Picnic Project is a plan to grow flowers and edibles, including berry bushes, strawberries and herbs along the border of the dog-free zone, a popular picnic spot with young families.
Toddlers, children and adults have been working alongside each other to transform the edge along the fence. Mulch and cardboard provided by Hammersmith and Fulham council has been used to start the no-dig beds.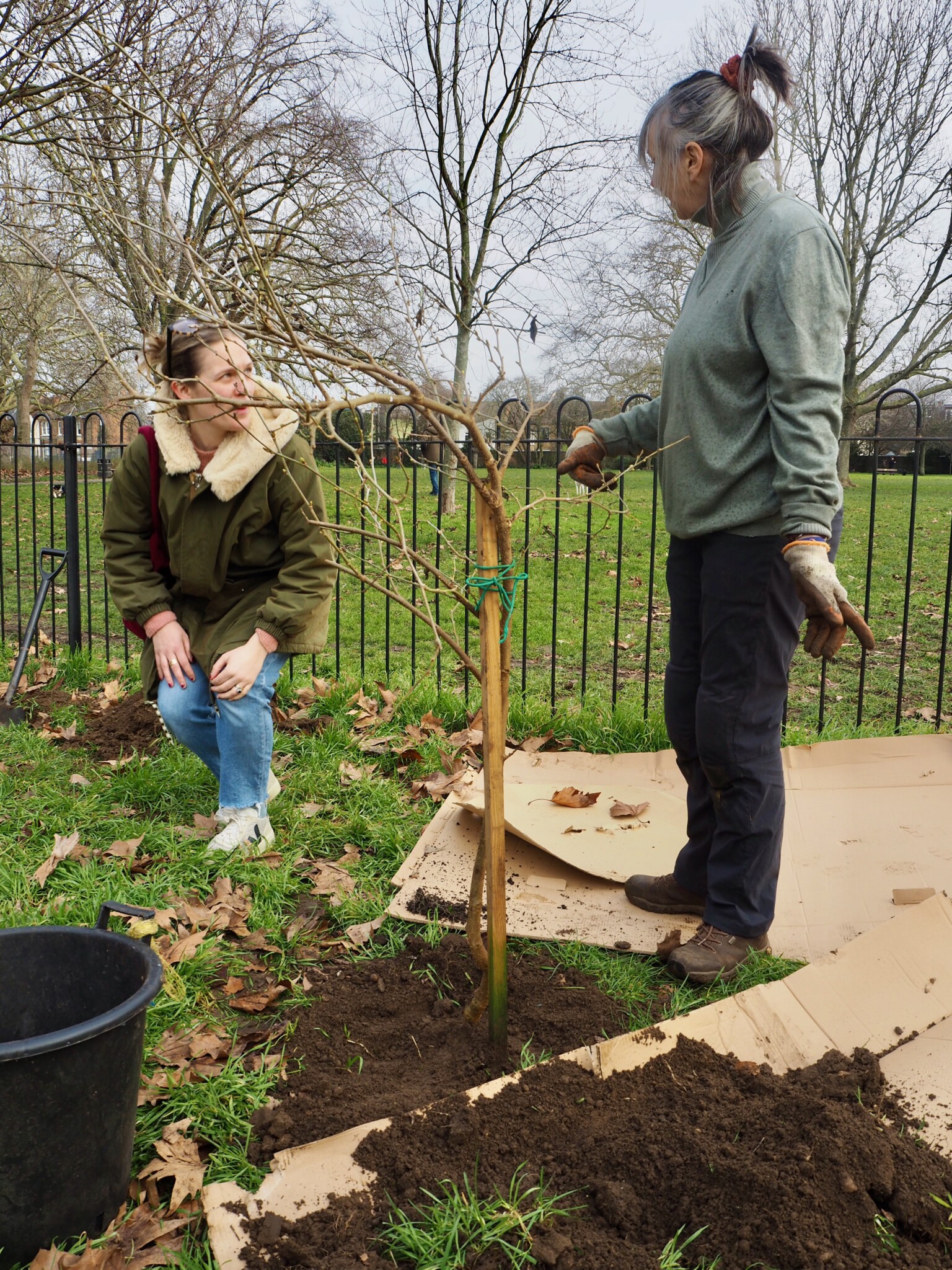 No-Dig is a gardening philosophy that aims to leave the life under the soil as undamaged as possible. By leaving the structure of the soil intact and the organisms undisturbed, we are holding on to the moisture and carbon that has been building up. The cardboard starves any grass or weeds of light and the mulch does the same job as well as acting like a rich fertilising blanket. This blanket will hopefully help in any drought conditions over the summer by trapping the moisture already underground and feeding the plants and organisms beneath.
By protecting the soil and the life that grows in it, we will also help achieve one of the main goals of the project, getting children up close and personal with nature. If we boost the worms, bugs, birds, plants and fruits, children will have something real to experience with all their senses. A tiny strip of wild in the heart of West London.
Parents have commented on how excited their children have been while collecting mulch, wheel-barrowing it around and starting over again. Some children held handfuls of worms for the first time.
Now our fruiting bushes and plants have arrived, it's time to get the plants in the ground!