Thank you so much to the enthusiastic, vivacious and cheerful corporate volunteers from L'Oréal (Hammersmith) who generously donated their time and energy on Friday 3rd September and to the delightful group of Commercial Real Estate agents from Avison Young in Gresham Street who put in a stellar shift on Wednesday 6th October.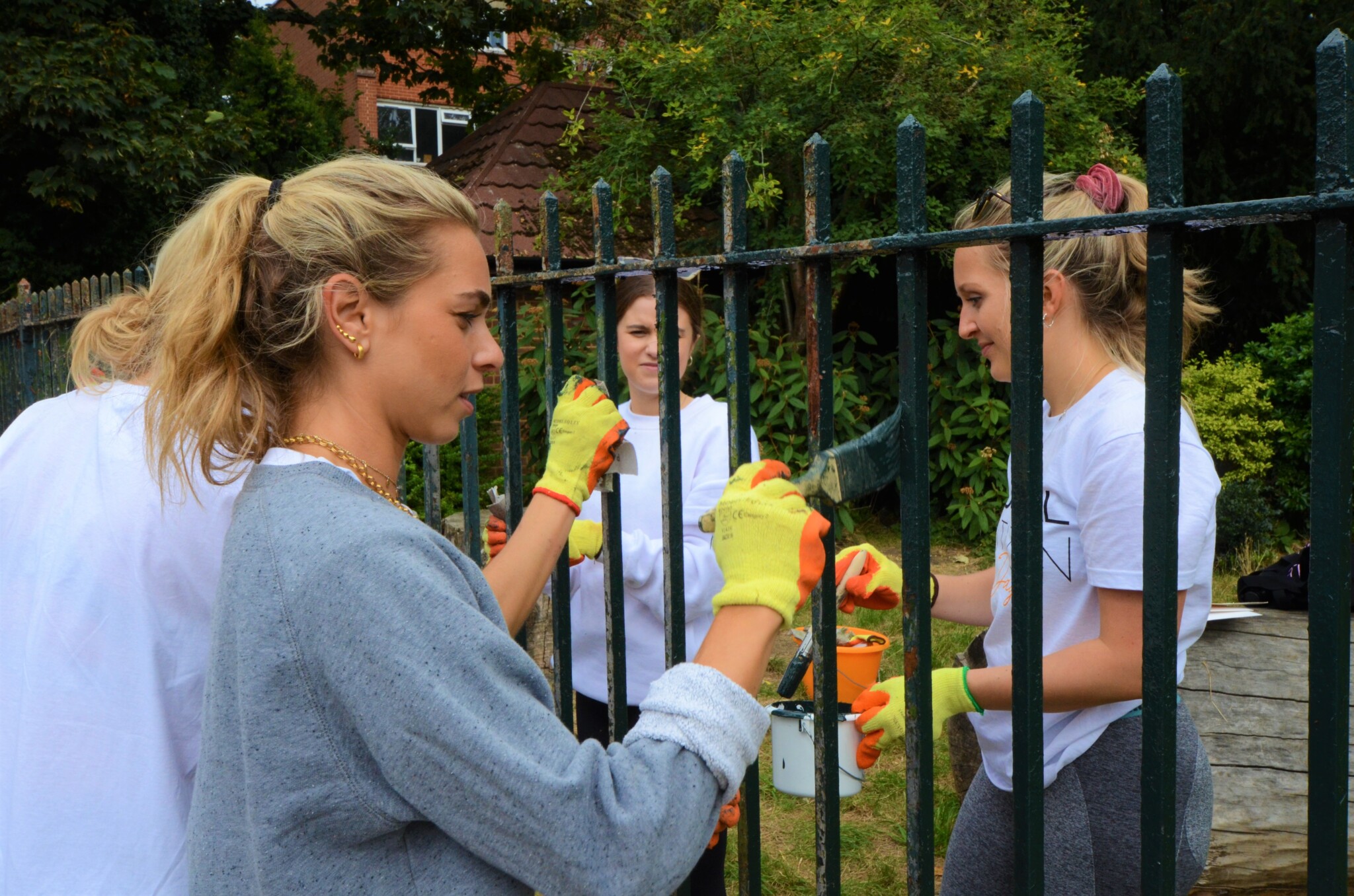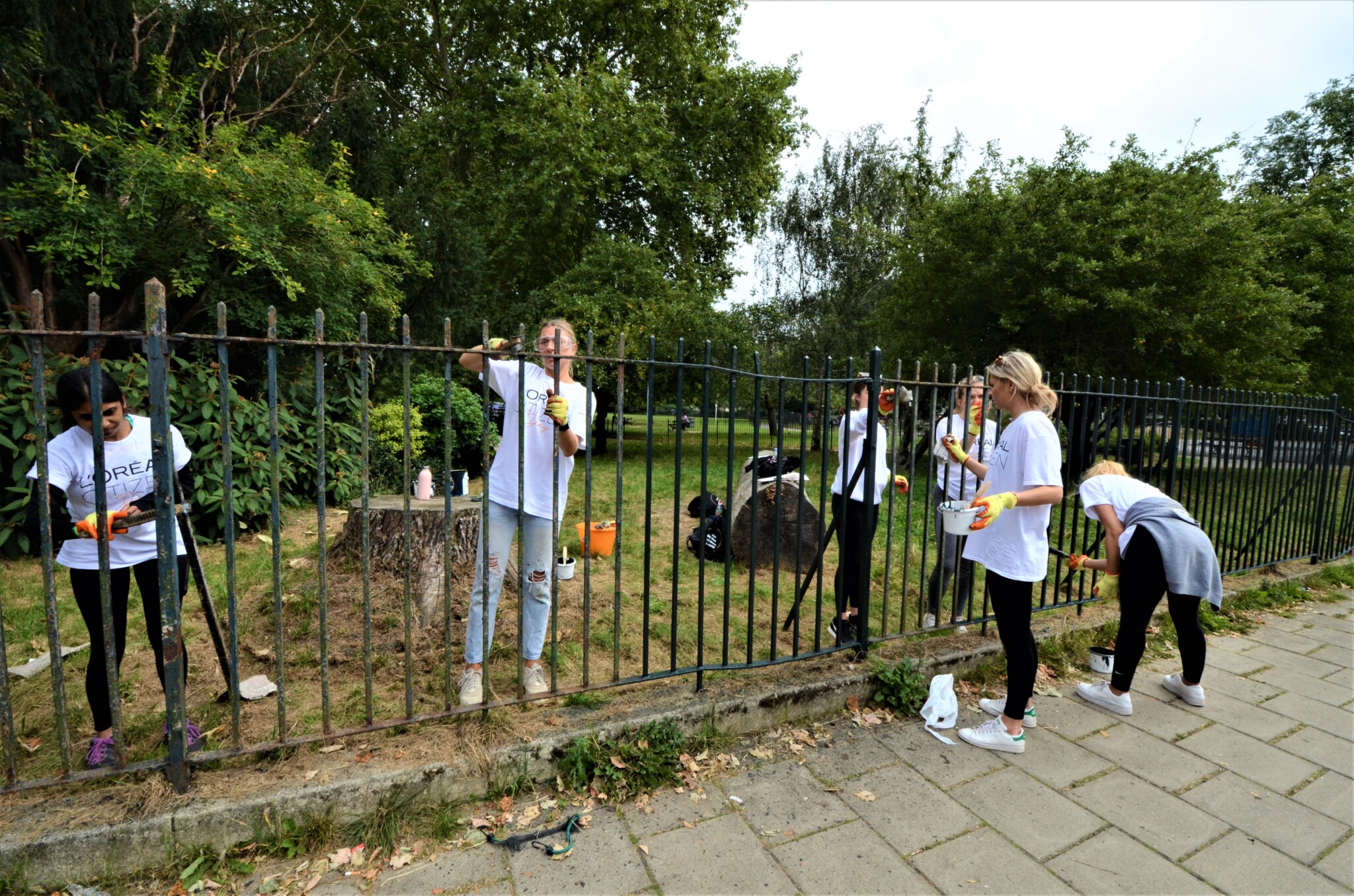 The teams of volunteers worked incredibly hard, scrubbing down and repainting the railings on the Hartswood Roadside of the park, as well as clearing ivy from the eastern wall, cutting back, pruning and tidying, and judging from the photos had a lovely time doing it!.
Many thanks also to idVerde Employee Volunteering section and Groundworks for coordinating the event and for supplying all the necessary materials.